Online shop purchases within South Africa only.
FREE DELIVERY to your door within 3-7 working days.
Wine can be bought in singles, making up your own selection of wines, or in cases of 6, which is the second price displayed.
Wine orders must be placed in multiples of 6 bottles (mixed cases allowed).
In addition, individual bottles of the Old Pumphouse Port 500ml Gift Box and Il Genio Grappa Gift Box may be purchased.
Click here to download a full price list, including wine awards.
Distinctive aromas of tomato leaf, pencil shavings and mulberry beckon on the nose.
Alambic distilled organic Merlot husk spirit.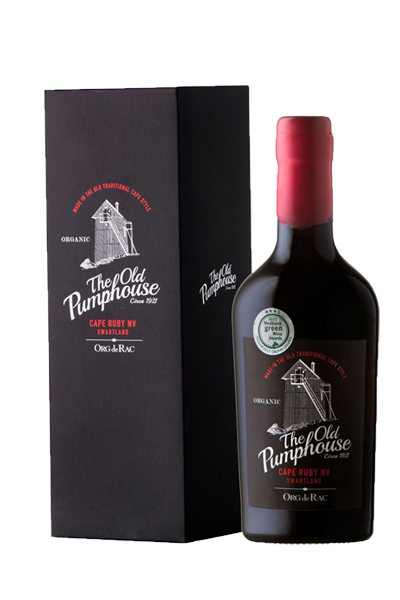 The Old Pumphouse Port 500ml Gift Box
Fruity mouthfeel and light lingering freshness.